Simba Would Like To Introduce You To Their New Respite House!
Simba Support Services
offers short-term accommodation and assistance at the Respite House for clients whilst allowing some carers to take a break when needed to recharge. Let us care for you and engage you in exciting activities!
Located in Drouin 3818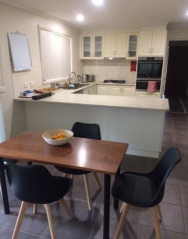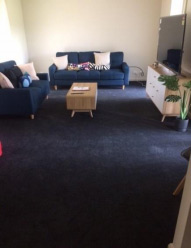 What The Respite House Offers:
The Respite House offers 4 spacious and furnished bedrooms, 2 individual living rooms, a large kitchen, laundry, bathroom and a great backyard for activities! The living rooms are both furnished with couches, beanbags, and televisions. The kitchen also is a great space for meal preparation and hobby cooking for clients.
Meals are provided by the Respite House and meal plans are organised before the client arrives, they are able to provide their preferences, intolerances and allergies.
We provide 24/7 short-term care arrangements through individual or shared accommodation. This care can be for a maximum of 4 people, however individual support can be arranged. Simba can provide support on a casual, regular, or emergency basis. Simba's friendly support workers will assist you during your stay, including cooking, cleaning, self-care assistance and community outings.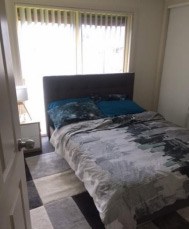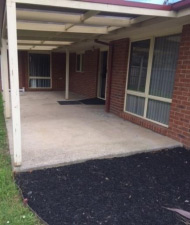 What Can I Do At The Respite House?
A bus with wheelchair access is available at the Respite House for community access, this enables the client to venture out into the community for cafes, parks, shops or a day trip somewhere.
Puzzles, books, craft activities and a sandpit are all offered at the Respite House for clients staying, however clients are encouraged to bring activities that interest them too.
CONTACT US NOW FOR FURTHER INFORMATION
ANN B
Their immediate response to any concerns, and they make every attempt to immediately address any problems. They are very flexible if arrangements need to be changed and nothing seems too much trouble for them. They are always contactable.
CHRISTINE F
Has made the world of difference. Life was very hard before Simba
BARBARA W
We are very happy with the present staff who are kind and understanding
ELAINE S
They have done everything they said
LEEANNE B
I am very happy with simba l connect with them very well
BROOKE B
About how helpful the team is and how nice the team are
HARLEY G
Helps me with everyday task
BRIMA M
They know what they're doing and they look after their clients and support worker very good